i can't say that i'm an expert, by any means, but i do enjoy designing my blog. i have an interest in graphic design, and i took a college course in the fall of 2009. i've also found some great sites full of information i've been able to use. slowly but surely, i've been figuring out how to make my little space here an expression of my personality.
each new thing i learn gets me so excited. the first time i made a blog button, i was super stoked. i squealed at my husband, "i did it! i did it!", as i showed him my button. i know they're small things, but making these accomplishments puts a smile on my face and makes me feel like i might be able to do anything!
i thought i'd share some of my favorite resources with all of you, in hopes that you might be able to teach yourselves too!
my absolute favorite site is
pugly pixel
! katrina is a generous blogger who has designed tons of web graphics that you can download and use on your blog. she also has multiple tutorials, tips, and tricks.
i love her.
make sure you check out her "
about
" page, as it has links to some of her best posts!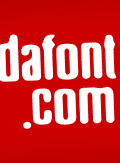 i kinda fell in love with typography. you can download lots of different fonts for free from
dafont.com
. *make sure to read the terms of use for each font, though, as they have different restrictions.*
to learn how to create a blog button (for blogger), click
here
. this is the tutorial i used. i had to follow it step by step, and often to had re-read the instructions, but its the best/easiest way i found to make my buttons.
this is joe.
if you have the time to teach yourself html step by step, i recommend
this site
. i used their walkthrough, finding it very easy to understand. i often refer back to their
index
, and just copy and paste links as templates to customize with my specific information. (one annoying thing about this site is that there seems to be some pop-ups, so you might want to turn on a blocker.)
so there you have it! just a few links to check out if you need a little help with your blog. remember, too, i'm always willing to share what i know with a reader!
sincerely,
sabrina